Travelling to Thailand for the Chinese Golden Week? Or craving for a break away but no ideas yet where to go? We've listed below the best 10 hotels in Thailand for you.
#10 : Anantara Siam Bangkok Hotel (Formerly Four Season Hotel) in Bangkok

French style garden, hand-made silk ceiling and the biggest swimming pool in Bangkok. Check Anantara Siam Bangkok hotel's website.
#9: JW Hotel in Phuket

Elegant and located at the charming Mai Khao Beach. It is said Winter is the best season to check-in as leather back turtles swim from the Sirinath National Marine Park to there. Many families choose this time of the year to visit this place. Check JW Hotel's website.
#8: Anantara Golden Triangle Resort in Chiang Rai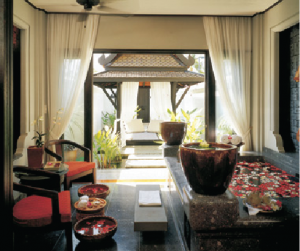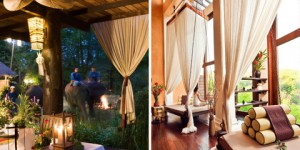 Located at the River Bank of the Mekong river, and the borders of Thailand, Burma and Laos. The hotel counts 90 rooms with balconies where guests can enjoy the views of these 3 different cultures. The area offers activities such as long tail boat contests on the Mekong River and elephant riding. Check Anantara Golden Triangle Resort's website.
#7: Royal Sheraton Hotel in Bangkok

This hotel with unique room styles is adjacent to the biggest antique street in Bangkok. Try the Italian lobster porcini risotto cooked by the head chef Luca Pulese from Gorge Restaurant, the first in-hotel Italian restaurant in Bangkok. Check Royal Sheraton Hotel's website.
#6: Shangri-La Hotel in Bangkok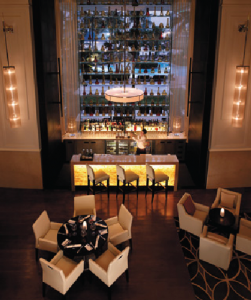 Try the Qi Spa with the biggest balneo therapy room available in Bangkok, or have a luxury dinner on the hotel's private yacht: the Horizon II. Check Shangri-La Hotel's website.
#5: Dusit Thani Laguna in Phuket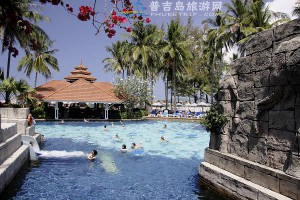 Feel exclusive within this location further out from the hustle and bustle of the city; and enjoy the hotel's 5 restaurants, Spa and swimming pool. Or take Thai boxing or hair coloring classes. Touristic destinations are however accessible with the free shuttle boat. Check Dunsit Thani Laguna's website.
#4: Four Season Hotel in Chiang Mai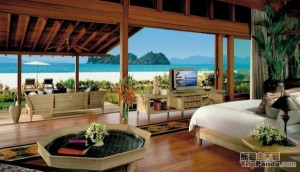 Take a swim facing the great rice fields and their buffalos in this 12 villas hotel. Enjoy your holidays with embedded bathtub in garden pavilions and Thai style sofa beds in outdoor pavilions. Check Four Season Hotel's website.
#3: The Peninsula Hotel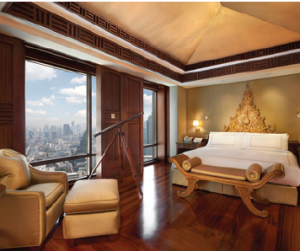 37 floors overseeing the Mekong River with Tek floors, marble bathrooms and high-tech control boards. Have access to the magnificent 21000 square foot spa. Check The Peninsula Hotel's website.
#2: Mandarin Oriental Hotel in Bangkok

Rooms in this hotel on the Mekong River are of different styles so you can enjoy a different experience when you come back. Try the 9 different restaurants, there is also a Chinese 1920s Dim Sum restaurant! Many figures stayed in this hotel including Joseph Conrad, Graham Greene and Noel Coward. Check Mandarin Oriental Hotel's website.
#1: Dhara Dhevi Hotel in Chiang Mai

123 suites and villas with Lanna architectural style in this Buddhist pilgrimage destination. Classes you can try: traditional Thai dancing or Northern-Thai cuisine. Check Dhara Dhevi Hotel's website.
Enjoy your holidays!