Urban Thai is proud to have hosted a charity dinner for Beacon of Love association on December 3 at the Dagu Lu branch.
Beacon of Love is a NGO dedicated to helping children suffering from congenital heart disease.
Tables were booked incredibly fast prior to the charity dinner and Urban Thai Dagu Lu was a full house.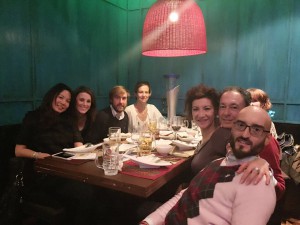 Half of the revenue made on the event has been given to Beacon of Love for their exemplary charity work and we are extremely happy to have raised about 13,000 RMB for the association!
The Urban Thai team would like to thank all of you who contributed to the event and hope to see you soon at Urban Thai restaurants!