Every Monday indulge in Urban Thai's Crab Special. For RMB 228 you'll receive our chef recommended and Thailand ever-so-popular Stir Fried Crab with Curry (2 pieces), which will include 2 complimentary glasses of house wine or 2 fresh young Thai coconuts. 
Reserve your seats now at either of our venues. It's time to get crabby!
Pick the freshest Blue Crabs
Freshness in seafood is the difference between "good" and "OMG this is amazing" (thus the reason we ask you to book one day in advance). This way our chefs are able to bring in the best and freshest crabs for you.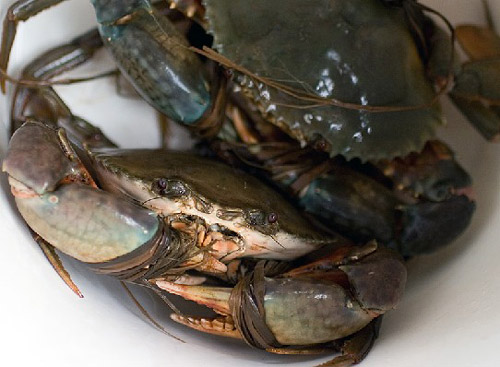 ---
Reservation Hot Line >>
Changle Branch : 021- 32503863
Dagu Branch: 021- 63271800